You can grant access to your family member or loved one to assist you with the enrolment by adding them as your caregiver in HealthHub and enabling permission to manage Healthier SG on your behalf. Your caregiver can then add you as a care recipient to view your health records and manage your e-Services on HealthHub.

Follow the steps here to first 'Add a Caregiver'. After this has been done, inform your caregiver to add your Health Profile under 'Add a Care Recipient'.


Once your caregiver has successfully added you as a care recipient, your user profile will be shown on HealthHub for them to assist with your enrolment if you are eligible to enrol in Healthier SG.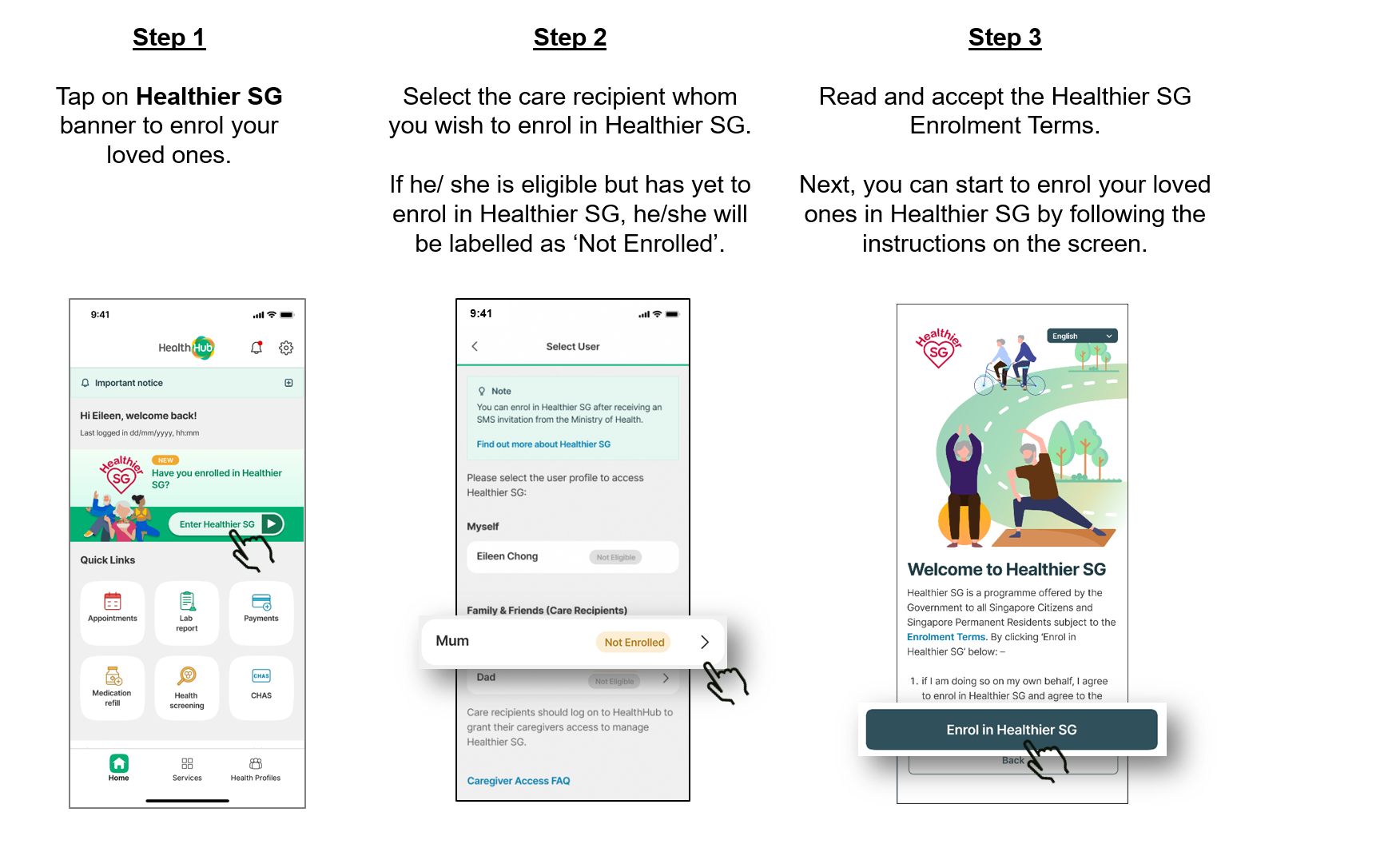 Alternatively, you can enrol in Healthier SG through the HealthHub web portal at https://www.healthhub.sg on a computer device and log in with your Singpass.
For further assistance with the enrolment, you may approach the nearest community club or Enrolment Station (see https://www.gowhere.gov.sg/healthiersg for locations). Do note that caregivers and their loved ones must be present during the assisted enrolment.